Many of these healers have been referred by cancer survivors...
Please feel free to contact Nancy with your suggestions for this list.
NANCY NOVACK PH.D.
FOR THOSE LIVING WITH CANCER ...
AND THOSE WHO LOVE AND CARE FOR THEM
As the founder of Nancy's List, a cancer survivor, and a licensed clinical psychologist,
I have had the honor to be invited into the lives of over 500 cancer patients at all stages of their disease.
I work with men, women, children, teens, and young adults, from newly diagnosed to those lucky ones in remission, with all kinds of cancer.
I also work with their partners, children, loved ones, and caregivers on the journey.
I consult with those in the healing profession who wish to refine their skills and capacity
to work more effectively with cancer patients and their caregivers.
I do this with individual practitioners or with very small groups, either in person or by phone.
I work with people who do not have cancer and never want it.
We talk about prevention, de-stressing, loving and caring for one's self, authenticity, relationship.
The goal is to help the patient and the loved ones find that internal strength to meet the challenges.
I will help you and your caregivers master communication skills so that you are heard and understood.
I will work with you as an advocate through the insanity of the medical institutions.
We will learn how to create calm amidst the chaos, the crazies, and the traumas.
I will help you to cultivate your intuition
so that you can fully participate in the decisions about your own healing process.
I am here to talk with you about your will and desire to live,
an 'attitude of gratitude,' and being in present time.
And, of course, of course, I hold your hand and your heart every step of the way
when that is the most important thing I can do.
Cancer may zap our power.
How do we hold on when we feel helplessness, uncertainty, fear to the core,
out of control of our lives, and often terribly alone?
Cancer may mess with our relationships.
Everything is fragile. We feel fragile.
Communications with our sweetest friends seem difficult, if not impossible.
We often feel no one gets it and we want to disappear.
We oftentimes feel alone.
Cancer is complicated.
At times, our hearts are wide open to the blessings of the 'angels' who magically appear
... the nurses, the neighbors, the strangers.
But, at other times, that is not even close to our feelings.
Cancer is more than mysterious.
Some have called it a sacred journey,
a profound connection with their own souls and the souls of others.
Others don't think so but they do know something big is going on.

I have lived in the world of cancer for 8 1/2 years.
I am a survivor of stage 4 ovarian cancer.

Some of these issues keep me up all night.
I struggle with financial issues, employment concerns, questions about sexuality and intimacy,
the value of my friendships, the many many losses.
I define and re-define who I am a zillion times.
I explore many healing practices.
For me, a major piece of my healing is the power of relationships.
We desperately need to talk through the experience
and desperately need to have someone generously listen,
and make sense out of nonsense, lemonade from lemons.
Talking works.
It connects our selves to ourselves, to a spiritual core, a guidance,
and it connects us to our loved ones, the world.
My brilliant oncologist, who saved my life, said the best words to me, "I am with you."
That is the way I work and live my life.
The mission of Nancy's List is "No one will ever go through cancer alone."
I look forward to working with you or someone you love.
415. 383.3058
A New Kind of Sisterhood
We are a new social community that provides virtual and direct support for women.
It is a place for women to connect, to nurture one another,
and to promote their businesses, talents, and passions.
We all need wives.
Not in any weird kinky way,
but life is more complicated and stressful and we need deep connections with each other
to live happier, healthier lives.
We provide a safe place for women to ask for and find the support they need,
to promote their business and talents in our Cool Wife Stuff pages,
to flex their voices through blogs and forum discussions
and meet new like-minded women through our specialized groups and events."
San Francisco
www.abbycaplinmd.com
abby@abbycaplinmd.com
415. 255.9981
The focus of Dr. Caplin's Mind-Body Medicine practice is working with people with chronic, life-altering illness.
This form of medicine empowers patients by using the mind-body connections
to create internal conditions for healing,
complementing the work of the regular doctor.
Abby has led Mind-Body Practices support groups at UCSF-Mt. Zion for women with breast cancer.
Her Masters in Counseling Psychology from CIIS focused on illness, health, and healing.
Abby offers writing workshops which incorporate guided visualizations, meditations, and strategies for healing.
"I have been living with Crohn's for over 25 years."
Chron's is a chronic illness that affects the intestine, causing abdominal pain and fatigue.
It can also affect other parts of the body, such as the joints, because it is a 'systemic' disease.
"As I began my healing journey, I entered the unique world of how to live with, and heal from, chronic illness —
the ups and downs of physical stamina, the "self talk"
that can create heavy emotional burdens and the challenges of encountering others' expectations."
Abby has created a Weblog for people living with chronic disease.
The weblog will give you hope, ideas, and confidence so that you can start to feel better soon!
CLAUDIA PEREZ PHD
Claudia offers those living with cancer a one hour consultation at no charge,
and then 6 sessions of therapy for $25 an hour.
Claudia is an individual and couples therapist.
She specializes in chronic illness, parenting, dual career,
inter-fatith and inter-cultural marriage.
She has been practicing EMDR for 16 years.
COMMONWEAL CANCER HELP PROGRAM

An integrated week-long healing retreat for people with cancer.
Program includes daily group support sessions led by a psychotherapist,
massage, yoga, meditation, deep relaxation, imagery work, symbolic learning through sand-tray,
poetry, exploration of sacred space, and a gourmet vegetarian diet.
Evening sessions led by Commonweal co-founder Michael Lerner explore choices in healing,
mainstream and integrative therapies, pain and suffering, and death and dying.
By Susan Braun, Former Executive Director
The Commonweal Cancer Help Program is an intensive residential health program for cancer patients
and their family members or close friends.
It began in 1985, and we are holding the 149th program as I write this.
The CHP offers many things
--- instruction in yoga and meditation, training in personal imagery, artistic expression,
and lectures on informed choices among conventional and complementary therapies,
pain and suffering, and death and dying.
One thing we attempt to evoke in these week-long programs is the inherent wisdom in each of us.
Wisdom has many definitions.
It encompasses discernment and judgment; transcendent knowledge; spiritual knowledge;
mental skill, agility, and subtlety; discretion; mental dexterity; knowledge of the best ends and means.
It includes the knowledge needed to live a good life,
the trait of utilizing knowledge and experience with common sense and insight.
It is intelligence and intention in action.
Wisdom may impart the ability to discern or judge what is true, right, or lasting.
We recognize that a wise person can identify the core of a problem, has self knowledge,
is sincere and direct with others, can identify wisdom in others and seeks their advice,
and acts consistently with personal beliefs.
And thus, in the journey with cancer, wisdom can be used both pragmatically and existentially,
to do such things as seek an accurate diagnosis;
understand the meaning of that diagnosis in our own lives;
share information, feelings, and plans with others as is meaningful and right for each of us individually;
search for those who will understand how we relate to cancer as individuals
and who can provide helpful guidance;
and learn how to live with cancer in a way that reflects our beliefs about life and living,
and about death and dying.
In our program and in our gatherings of alumni,
we have been asking participants to tell us what wisdom they would share
with someone newly diagnosed,
from their experience with cancer,.
Here are a few of their wonderful words of wisdom.
Life and priorities can become extremely clear after a cancer diagnosis.
Choices (in respect to treatment) are best made according to what one can live with peacefully.
Put on your own oxygen mask before attempting to help others,.
Relationships are more important than things or achievements.
Embrace others' prayers for you, even if you do not follow their religion.
Healing energy has no boundaries except those we bring to ourselves.
It is good to have a doctor who you believe truly wants you to live.
You would go to two or three dealerships to buy a car and compare several computers before you buy ---
take the time to interview several doctors and get second opinions.
There are some things you can only do once, like radiation or surgery.
If you feel something is out of balance with your body, keep pursuing it until you are in balance.
Don't let doctors tell you anything is wrong and let it go.
It's important to take control of treatment the second time around.
The first time can occur so suddenly, you may not have time to think about options.
Trust your intuition. It's okay to say no to a course of treatment.
Listen to others but make your own decisions.
Listen to your inner self. If it doesn't feel right, sleep on it.
Find as many advocates as you can, especially find a medical advocate

with whom you can discuss your doctor's findings and recommendations.
Have fun even during treatment. Go out with family and friends and do what you enjoy.
Only the most secure of friends can hang out with someone going through cancer treatment ...

and those are really the only friends you want around as you go through treatment.
In general, people dislike words such as cancer, mastectomy, chemotherapy, radiation, death ...

they might ask you if you want to talk, but often they don't listen or want to hear.
Keep it simple.
Live by faith.
Life is not about stuff.I
t's never too late to have a happy childhood.
Given the choice between mercy and righteousness, always choose mercy.
Love never dies.
Trust your gut. Upset happens when your gut says no and your mouth says yes.
Cancer is a word, not a sentence.
No human being has any sure knowledge of how long another human being will live.
Simple pleasures are precious and priceless.
Your intuition seldom leads you in the wrong direction.
Trust your own inner wisdom.
The healer is within.
We are not meant to go it alone.
Nothing is more important than love.


By Michael Lerner, President of Commonweal ...
"As I write, we have just completed our 149th Cancer Help Program.
Many participants now come because they have read David Servan-Schreiber's beautiful book,
Anti-Cancer .
...
His second book,
To Heal
, became an international best-seller as well.
"The life-shifting changes David made
-- leaving a successful career in neuroscience at Pittsburgh to return to Paris and write his book --
fit well with Larry LeShan's observation that his patients who did well with cancer were those who "found their own song."
LeShan's observation of the importance for healing of finding your own song
parallels Joseph Campbell's counsel to "follow your bliss."
Campbell in turn cites the importance of Carl Jung's celebration of individuation
as the great task of the second half of life.
Jung's individuation process closely resembles Roberto Assagioli's psycho-synthesis process
in which divergent sub-personalities
-- the "community of selves" that each of us carries within us
-- are reconciled in the service of soul purpose.
Parker Palmer's quest for an "undivided life" and a "hidden wholeness" is the same journey toward deep healing.
"Yet, psychological truths are by their nature fluid and elusive.
"The Tao that can be spoken is not the real Tao."
Allowing any psychological truth to become dogma requires the emergence of an opposing psychological truth.
In this case, the opposing truth goes something like this:
Beware the tyranny of the belief that you can only do well with cancer if you transform your life and find your unique song.
In fact, I have met many people who have far outlived their prognoses with no visible transformation of their lives at all.
"Wonderful people show up for the Cancer Help Program.

They face the rigors of a cancer diagnosis, treatment and life with cancer.

Their diagnosis often confronts them with the most fundamental questions of life purpose

-- of what matters now.

What matters now often appears in the guise of transformed perceptions

of the relative importance of what Parker Palmer calls "soul and role."

And this in turn leads to painful re-appraisals of both love and work.
These CHP participants, in search of deep healing, have read the cancer literature.
They often come to the conclusion that unless they transform their lives and discover some transcendent life purpose,
they cannot do well with this difficult disease.
And they often despair when no transformative vision is given to them.
"The belief in a
transformational imperative
is a "higher" version of another myth about cancer
-- that the best way to do well is to "keep a positive attitude."
We do a good job of debunking the "positive."
We point out how brittle it is to try to be relentlessly positive in the face of a life-threatening illness.
It is much healthier to allow yourself the full range of human emotional responses.
But it is more difficult to explain why the value of transformative experience in healing
should never become a dogmatic imperative.
And yet I understand how people reach that conclusion, based on what so many have written and said.
"It is unquestionably true that some people -- like David --

benefit enormously from taking transformative steps in their quest for healing.

But others do equally well without transformational change.

Is there a common element in deep healing? I suppose my answer, if pressed, would be:
If you are seeking deep healing, listn to the wisdom of your heart.
Notice that I said the wisdom of your heart, not simply your heart.
The great wisdom traditions counsel that both heart and mind, alone, can deceive us.
Love, especially eros, without wisdom can be blind.
Wisdom without compassion can be cold.
It is only love informed by wisdom, or wisdom imbued with love, that guides us aright.
Each of us has a wise heart.
The challenge is to discover the wisdom of our heart, to listen to it, and to live by it."
Reverend Gwenievere Maria (formerly Genny Davis) is the founder and president
of the Center for Spiritual Healing Inc --- a Transformational School for Healers since 1978.
She is an author and a world-renowned healer, clairvoyant and psychic medium
in the tradition of shamanism and spiritual awareness.
"I believe there is no limit to what can be healed
once the higher frequency of the soul has resonated
with the lower frequency of the pain-body.
Whether it is emotional, psychological, or physical, chronic or current,
once you have awakened the cellular memory of wholeness,
all else transforms into soul-inspired wisdom."
Rev. Maria has been in private practice since 1975
and has trained, certified, and ordained hundreds of graduates,
providing the world community with qualified professionals in the healing arts.
She has combined her degree in Spiritual Psychology and Healing
with her cross-cultural initiations and life-long teachings
into an original paradigm called the Tamashii Method.
INDIGO HEALING ARTS
1550 Tiburon Boulevard, Tiburon

Indigo Healing Arts, founded by Mary Loveland, is an exquisite new integrative center
devoted to enhancing personal health and well being
by offering a diverse spectrum of alternative natural therapies
such as Biofeedback, Naturopathy, Nutrition counseling,
Chiropractic care, Acupuncture, Yoga and Massage Therapy.
Classes, lectures, and special events are held in a beautiful, comfortable,
newly remodeled space designed with the principles of Green building and Feng Shui.
"We are a collective of practitioners who have come together
with the vision and a purpose to help create the "evolution of change"
which will enable us to move beyond our current limitations
and embrace a more empathetic connection to ourselves, our neighbors and our planet.
"Our vision is to connect, understand, educate and provide diverse health services and products one client at a time
from the pre-natal to the elderly.
Indigo is here to ignite a shift in consciousness
JACQUELINE CHAN, D.O.
Jacqueline's spiritual journey and her interest in health and healing began early in life.
They are inseparable in her practice of Integrative Medicine.
"I have had much success treating women's hormonal health issues, chronic fatigue,
and environmental toxicity, as well as mood disorders. I help my patients find their health."
Jacqueline has had ten years experience as an integrative medical doctor
and was a member of the prestigious Integrative Medical Group, CLEAR Center of Health, in Mill Valley.
"Health means more than the absence from dis-ease.
Optimal health includes operating out of the highest expression of our soul's purpose.
"I experience healing in a hands-on way––quite literally.
I was drawn to Osteopathic Medicine because its holistic and individualized approach
supports integrative methodologies as well as a spiritual view of health.
Osteopaths receive the same full medical training of an M.D.,
with additional training in musculoskeletal manipulation
and in a whole-person approach to consultation, diagnosis, and practice.
"The body intuitively wants to heal itself.
My primary method is Orthomolecular Medicine,
which is preventing and treating disease by providing optimal nutrients natural to the body,
such as vitamins, minerals, and amino acids.
I support the body's biochemical processes and identify other issues
such as toxin build-up in the body, stress, and hormonal imbalances.
I create integrative protocols to correct these impediments,
and often optimize the body through osteopathic spinal and cranial sacral adjustments.
Patients report dramatic results from this comprehensive biochemical and energetic healing approach.
"I have had much success treating women's hormonal health issues, chronic fatigue,
and environmental toxicity, as well as mood disorders.
I help my patients find their health."
She is a member of American College for the Advancement of Medicine, American Holistic Medical Association,
American Academy of Osteopathy, the Cranial Academy, and the American Osteopathic Association.
Dr. Chan is an extraordinary provider with a tremendous amount of knowledge and compassion.
She was the first provider who I felt was really approachable and attentive to all of me:
mental, emotional and physical.
She was able to tease apart my complicated symptoms, make sense, and deal with them head on.
She does not shy away from anything.
She was the first provider to recognize that my upbringing had an adverse effect on my health and mental well being.
I feel safe, comfortable and cared for by Dr. Chan.
Her knowledge and application of conventional and complementary medicine have significantly improved my quality of life.
Our work together has been a collaborative effort.
She welcomes my input so that we can fine-tune medical plans to maximize my wellbeing.
I believe it is our team approach that has made the difference in my life.
- Lara
Contact Jacqueline at 415 945-3213
KIMBERLY SHERRY, CMT ... INTUITIVE HEALER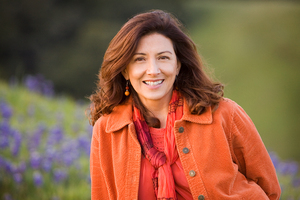 Kimberly discovered her gift of healing in 1998 ...
first, with the ability to kinesthetically feel people's emotions through her hands
and then expanding her intuitive abilities through her training at Aesclepion Intuitive Training.
She incorporated massage in 1999
and the marriage between her energy work and her therapeutic massage is seamless.
Her keen ability to access and unlock life force energy
can transform an ordinary massage into a profound healing experience.
SOUND HEALING GROUP
Be transformed and release your stress and pain.
We use sound transmission processes to reclaim your joy and passion.
707 206-5068
Song & Spirit Center - Sound and Energy Healing
Jan Cercone and the Song & Spirit Center offer Turning Point Healing Circles
for family and friends of a loved one who is undergoing significant life changes through illness.
The invited guests share love, poems, and stories
and are then bathed in a Sound Journey of acoustical instruments and angelic singing
that is deeply healing.
MARTIN ROSSMAN MD
415 925-8600
415 925-8600
Dr. Rossman, President and Founder of The Healing Mind,
has worked in-depth with cancer patients for over 35 years,
doing Integrative Medicine consultations and treatment planning, acting as a patient advocate,
and working to support their health with medical acupuncture, nutritional medicine,
mind/ body guidance, and guided imagery.
He works with people with chronic illnesses, serious illnesses,
annoying illnesses, and no illnesses,
with the focus being on improving their health and well-being.
He also frequently functions as a good medical sounding board and additional opinion
for people struggling with difficult medical decisions.
His extremely helpful guide is
Fighting Cancer From Within.
He has submitted the manuscript for his
Worrying Well
book
and he is available to give talks on this subject.
Rachel, the Founder and Director of th Institute for the Study of Health and Illness, a Commonweal Project.
iis one of the pioneers of humanistic and integrative medicine,
and a Clinical Professor of Family and Community Medicine at UCSF School of Medicine.
Her course, The Healer's Art, was awarded the 2008 Innovative Educational Program
by the Society of Teachers of Family Medicine.
It is taught at 59 medical schools here and abroad.
Through her CME programs, Dr. Remen has enabled thousands of physicians and other health professionals
to uncover a sense of calling and meaning in their work.
Her bestselling books, Kitchen Table Wisdom and My Grandfather's Blessings,
have been published in 18 languages and read by hundreds of thousands of health professionals worldwide.
Rachel shares a most transforming exercise that she uses in her workshops
with physicians, medical students, and health professionals.
It is for your personal use and should not be replicated in any form.
We are truly blessed to have Rachel on our Advisory Board.
Rachel teaches a very powerful workshop, The Healing Power of Story: Opening to a Deeper Human Connection.
She says, "Most health professionals do not take the time to remember and tell their own stories
or have the opportunity to listen to the stories of colleagues.
Yet our stories can heal us.
Sharing our untold stories can ease our loneliness and restore energy, meaning and direction in our work life.
In the supportive and authentic community of this workshop,
you will connect with your original calling and find greater joy in your work of service."
"The heart is an organ of vision,
a way of seeing that enables us to connect with others and find meaning in the most routine of tasks.
When we are open to these moments of connection,
we know that our work matters, our lives matter and all lives matter.
Our training often encourages us to shield ourselves and may even have convinced us
that approaching work with a tender heart is unprofessional.
But this belief makes us vulnerable to depression, loneliness and despair.
We invite you to join us on a journey of rediscovery in your daily work and its personal meaning for you.
Through small group discussion, poetry, storytelling, journaling, symbols and imagery,
this workshop creates a safe place for exploring the joys, challenges, hopes and surprises of a life of service.
Come prepared to experience the healing that can only be found in a community of others
who want to bring their hearts more fully to their work."
Rachel also teaches another significant workshop
entitled
Finding Meaning in Medicine and Nursing: Revitalizing the Heart of Your Work
in which Rachel asks the important questions:
Has the passion gone out of your practice?
Has your sense of calling as a teacher worn thin?
This workshop is an invitation to join clinical and teaching professionals from across the country
who want to revitalize their service intention and bring their heart into their work.
Come prepared to share an inspiring two days of authentic colleague-ship, learn innovative ways of self-care,
discover a new satisfaction in your practice and teaching
and remember your power to make a difference for your patients, students, and colleagues.
Participants will also gain experience
with the simple and highly effective Finding Meaning in Medicine and Finding Meaning in Nursing group technique
and be enabled to implement it at their worksites.
Rachel says:
"For all its scientific power, medicine is not a work of science.
Medicine is a work of Service and Service is a special kind of love."
SPIRIT ROCK